Lakeshore Adventures Zip Lining takes your breath away
Our 2,000-foot treetop canopy tour is Door County's longest and most exciting.
Get your heart pounding! Lakeshore Adventures' expertly designed zip lining course is a smooth, safe zip line tour AND shows off the area's beauty: the perfect view of Door County's wondrous Ridges Sanctuary and Baileys Harbor's pristine Moonlight Bay and historic Cana Island.
Stage 1: Ascend up a 35-foot platform tower overlooking the famous Ridges Sanctuary. Then launch across the tree tops 450 feet to the first of two towering white pine land/launch platforms.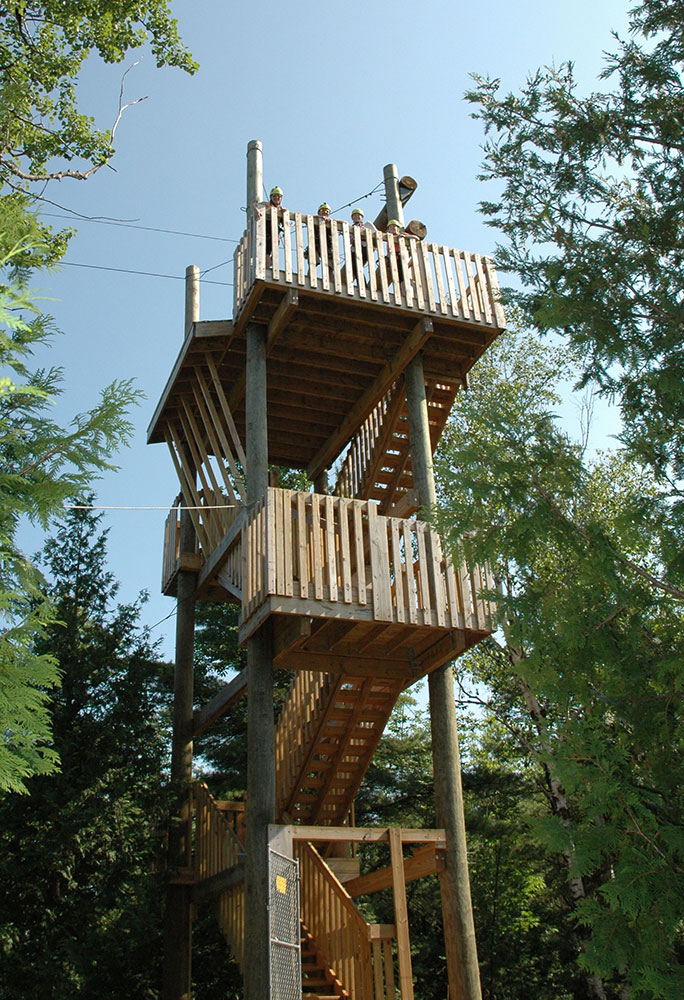 Stage 2: Reconnect and zip to the second majestic pine platform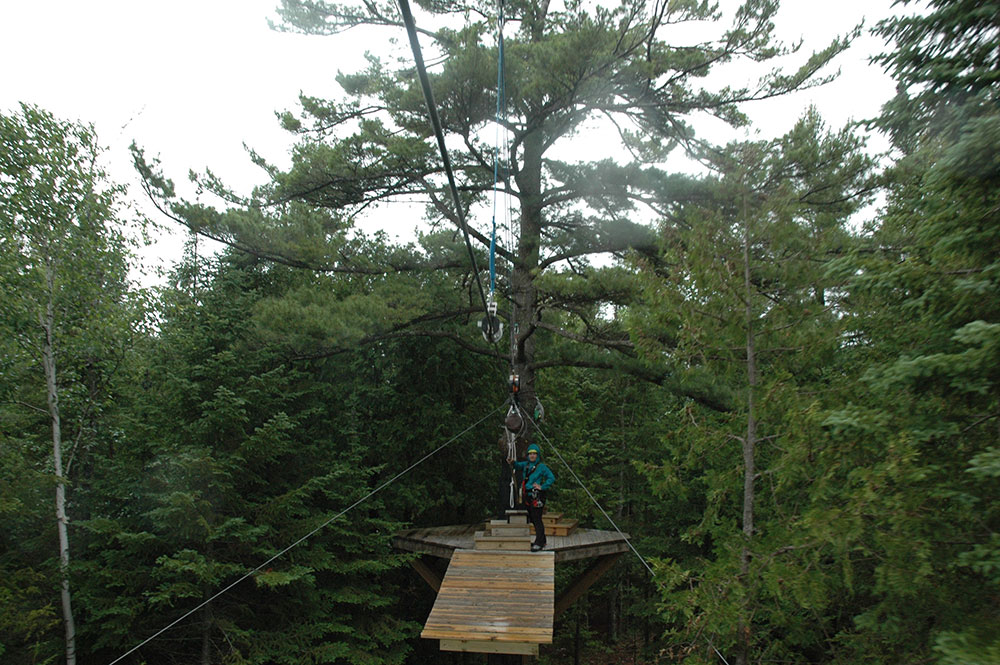 Stage 3: Reconnect and soar across the waters of our beautiful pond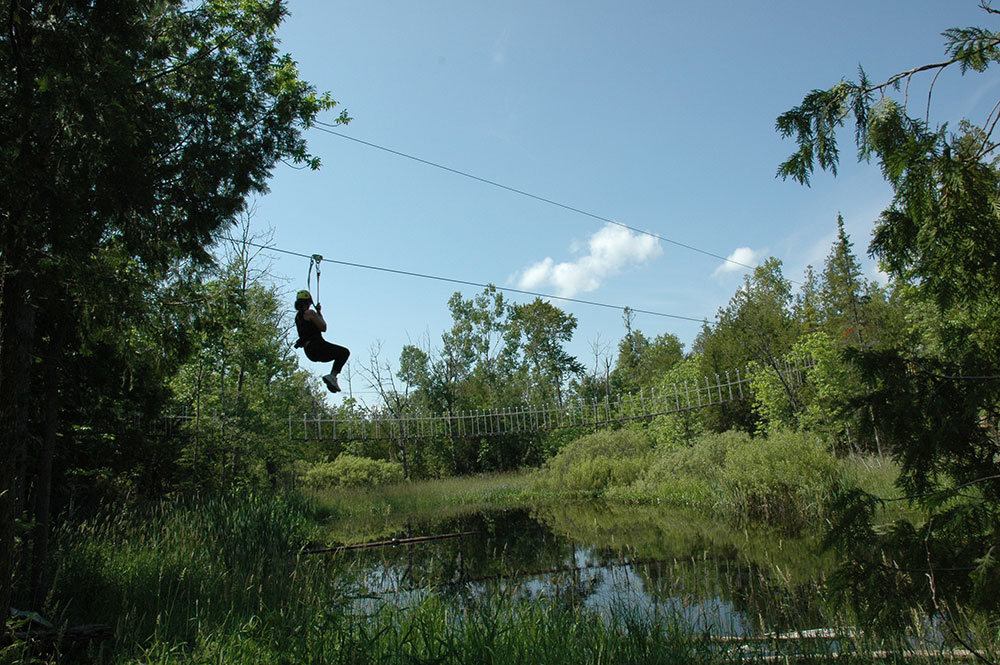 Stage 4: Have a blast on you way to the race zip crossing the massive 150' suspension bridge.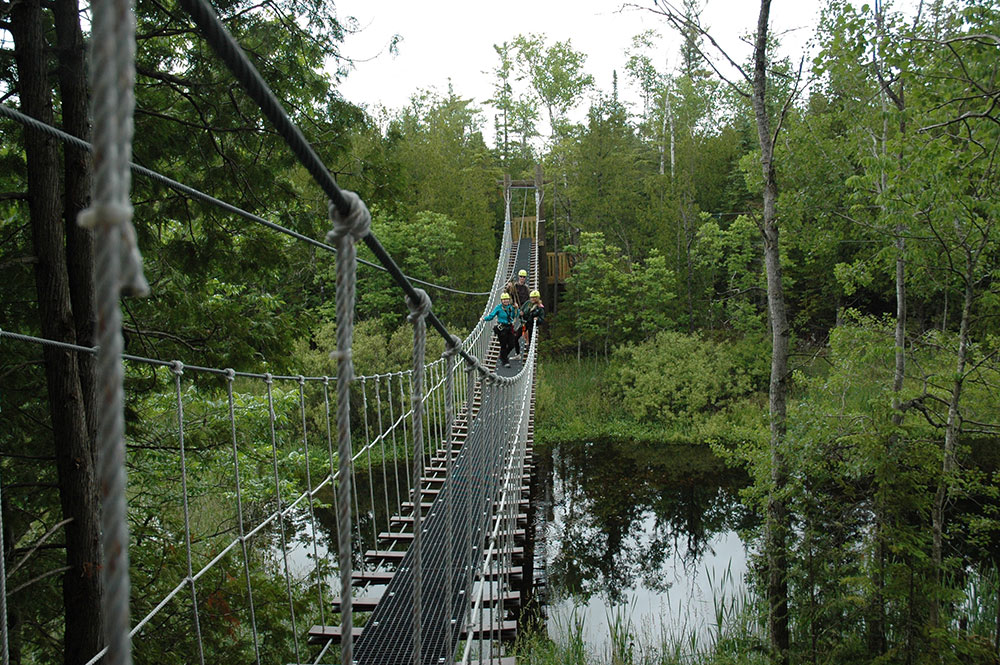 Stage 5: A short hike up to the 35-foot racing zip tower. Challenge your friends and family members on our 600-foot, side-by-side racing zip lines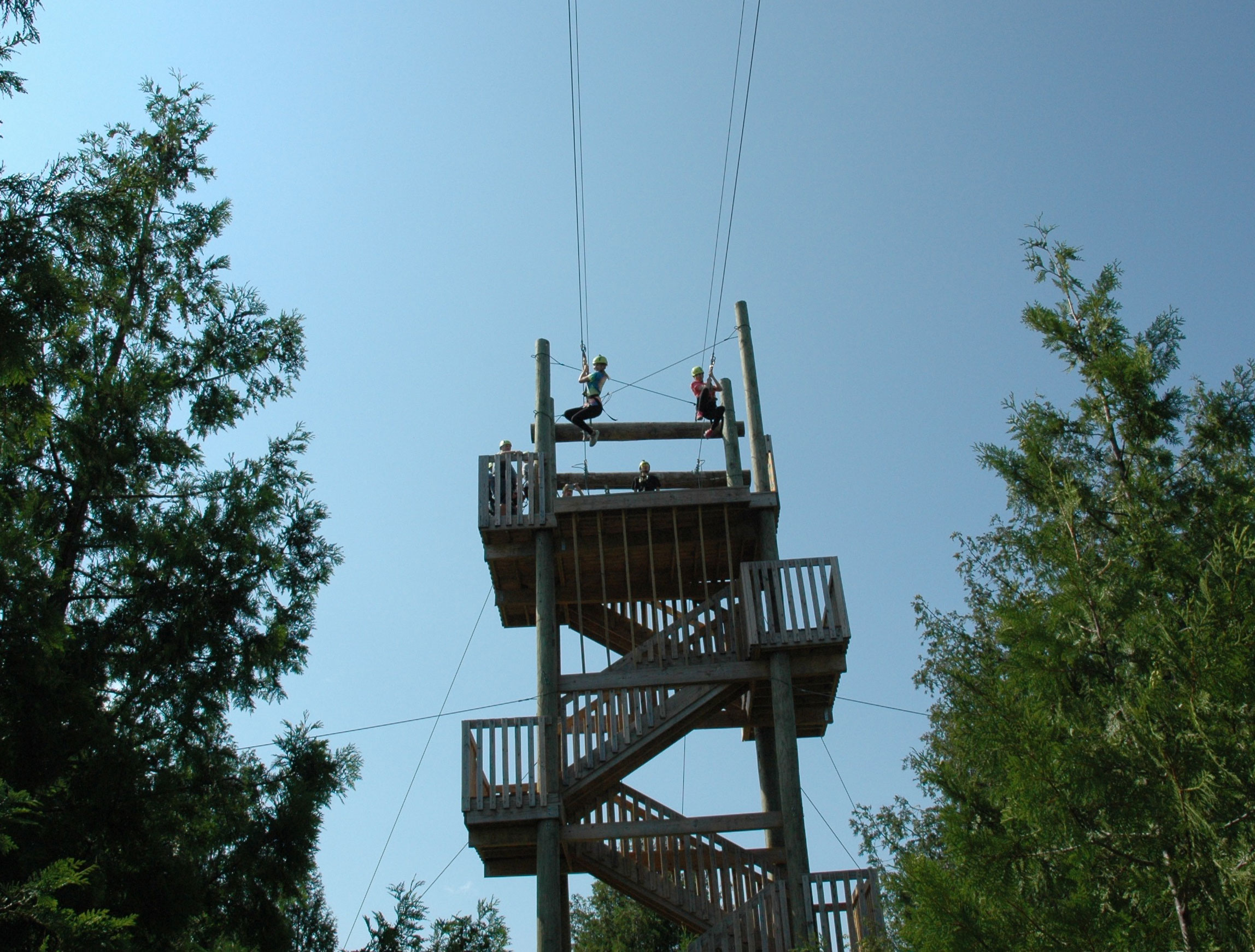 Lakeshore Adventures' 20-acre course is over 2,000 total feet of canopy fun plus 150' massive suspension bridge. Expect your zip lining tour to last 1 hour, plus a 15-minute pre-flight check-in.This is the highest quality guided zip line and canopy tour in Door County, Wisconsin. So, spots fill up fast!
Reservations are required, so call 920-839-2055 today or click the button below!
Inquire about special event outings such as youth groups, wedding outings and family reunions.